Introducing ChronoWake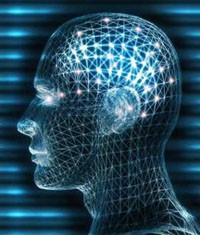 ChronoWake was founded in May 2008 by Ryan Goldstein. Our product utilizes advanced signal analysis and processing in order to wake its users at an ideal time within preference metrics. Unlike traditional alarm clocks, ChronoWake interfaces with the physiological system to ensure that its users wake up feeling refreshed and energetic.
Historically, people have greatly underestimated the importance of sleep. Many are now becoming aware of the vital nature of sleep for optimal cognitive performance, metabolism and weight maintenance, immune system function, cardiovascular health, and more. This new awareness leads to a constantly expanding target market for this product.
ChronoWake is a member of the Kairos Society (and the K50), the Wharton Venture Initiation Program, and the Weiss Tech House. We've been selected as a PennVention finalist, an Innovation Fund recipient, and a Wharton Venture Award winner, including a $10,000 cash prize.
Join The ChronoWake Team
Each of our team members has exceptional credentials combined with relevant experience. They are highly motivated to bring ChronoWake to market successfully. Although ChronoWake is still in its early stages, significant progress has been made to refine and enhance the concept, both technologically and practically.
We are currently seeking employees who can contribute knowledge and experience to help make ChronoWake a success. Get more information on joining us.